Today I bring you the last of my
Lynnderella
polishes, Connect the Dots. I love this polish it just gives your nails a great nail art effect instantly. Here is is over four (yes I know four and I still had uneven coverage!) coats of OPI Fiercely Fiona.
As Lynn says herself: "Black and white hexagon, square and bar glitter with slight sparkle in clear base. Looks best on cremes. Instant nail art and very easy application. A treat from Halloween 2010 Collection."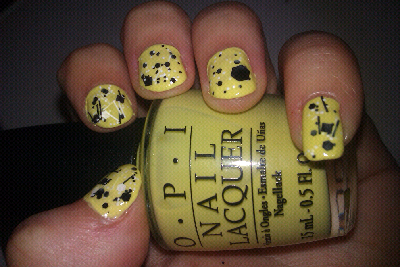 I'm going to let the photos talk from themselves. They are so yummy! I can't wait to try this polish over other colours!
You can buy all of the Lynnderella polishes by following the guidelines over at
Llarowe