Born Pretty which sells lots of nail art supplies.
This manicure uses two coats of Nails Inc Noho Leather Effect polish. At the moment you can only buy this polish from Nails Inc with the skull studs but you can get the red one from QVC on it's own (I also have that one to show you at a later date). I love this effect and it is so easy to work with. Use base coat and apply your polish as normal, medium thickness coats seem to work best. As it dries the polish goes semi-matte and the 'leather' effect becomes apparent. Here are two coats, which are completely opaque. Like any dark colour, try not to get this on your cuticles as it is a pain to remove.
On my accent nail I decided to try out my new Hot Pink studs and create a heart shape. I love the fact that not only are these neon pink but they are also matte which makes them seem alot more edgy and punky than the glossy rhinestones you can get. The really pop against the black. These studs are 2mm which means they are the perfect size for more complex nail art than the bigger ones I have used
here.
As you can see you get loads in a bag!
Because these studs are so small they are slightly fiddly to apply by hand, I grabbed a cotton bud, made it slightly damp and then I used that to pick up the studs easily. In this photo the studs are stuck down with topcoat, but you could also use nail glue. Because of the textured polish I didn't want to add topcoat but to improve the longevity of the studs I would recommend adding a couple of coats on top of the studs to stop them from pinging off.
You can buy these studs
here
and the Item ID is
: 3963.
Don't forget if you are placing an order to use my 10% off code which can be found on my side bar (the code is
"
BA5X31
"),

they also do free worldwide shipping! I have another product from Born Pretty to show you later this week so keep an eye out for that too!
Tomorrow I am back with another Digit-al Dozen post and don't forget in the mean time to check out the rest of the great manicures as part of this challenge!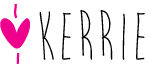 The inclusion of this graphic means that the product above was sent to me by review. All opinions are honest and all information is correct at the time of writing.