I've recently been lucky enough to join a blogging group which unites and plethora of different bloggers who all live in and around my home county of Berkshire (you may have seen the button on the side of my blog). I've decided that I would like to showcase this amazing talent to my readers. They lovely Sarah of Sarah Lou (go check out her blog, I love her beauty reviews!) agreed to be my trial run. Oddly Sarah and I went to the same school and I was in some of the same classes as her sister! It's weird how those sorts of things work out! Anyway without further ado I am please to be able to show you her top polish picks for spring!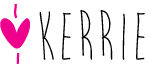 ************
Hello! My name's Sarah and I blog over at
Sarah Lou
, my blog is mostly beauty with reviews of make-up, hair and skin care products along with plenty of NOTD posts as well.
Despite the bitter weather we are now well into Spring and I thought I would share some of my favourite polishes for this season…
(L-R) Essie Fiji, Essie Splash of Grenadine, Essie Play Date and Essie Lapiz of Luxury
Pastel colours are quite popular for Spring and they're pretty easy colours to wear in general, if you haven't already gathered Essie is one of my favourite nail polish brands and Boots currently have them on offer at 3 for 2…so if you're in need of some new polishes you know where to go ;)
Fiji is a gorgeous pastel pink, the formula is quite thick but you still have the option of a sheer application (one coat) or opaque (two – three coats).
Splash of Grenadine is a lovely magenta pink, perfect for Spring and Summer. This is probably one of my most used polishes; again I use two coats for this polish to ensure an even application.
Play Date is the perfect lilac, if you're looking for a dupe of OPI's A Grape Fit then this is it! It's a lovely soft colour that can easily be worn all year round to jazz up your nails!
Lapiz of Luxury is described as an ocean blue which I think is pretty spot on. I find blue polishes a bit hit and miss sometimes, I prefer brighter blues than darker blues and this is a perfect "in the middle" shade. I sometimes like to add a bit of glitter on top just for something a little extra but this shade is beautiful enough to be worn alone.

With all of these shades the application is great – reasonably quick drying time, smooth application and minimal chipping when worn with a good top coat (my nails will last best part of a week without too much chipping). Essie polishes can be found in most Boots (currently 3 for 2) and Superdrug stores as well as online!
What are your top polishes for Spring?