So i've given you all lots of tasters of the versatility and different designs that can be created and now I am finally going to do a full review for you guys...
So lets get back to basics, recently I was contacted by the Scandinavian company called "
Fake Tattoos
" who have just launch a new range of
Nail Tattoo's
to go alongside their existing range of body tattoo's (which by the way I also love- go check out the 'quotes' ones they have!!) The best thing about this company though is the fact they do WORLDWIDE FREE SHIPPING? How can you say no to that?
I received a sample pack of a few different designs to review for you:
A pack of tattoo's costs between £4-6 depending on design and you get a different number of tattoo's depending on what design you choose!
On the back of each sheet of tattoo's there was a printed set of instructions:
These work exactly the same way as those temporary tattoo you get as a kid. I found them really easy to use. Unlike water decals, once you remove the plastic wrapper the tattoo was adhesive and so stuck firmly to the nail instead of sliding all over the place and crumbling apart. This did mean you had to be a little more careful with the placement of the tattoo as once it was stuck you couldn't replace it but this for me was no issue. I soaked a ball of cotton wool in water and held it onto the sticker until the backing slid away. Easy. I also found that the tattoo worked perfect well with Seche Vite topcaot (which sometimes has a reputation for wrinkling nail foils and decals).
I have used the
Cross
,
Diamond
,
Heart
and
Ice cream
stickers to show some of the countless looks you can achieve with these products (you can find the full post on each by clicking their respective links). But I have so many more ideas which I am sure will be popping up on the blog soon. I hope I have also shown how effective they can look on their own or with other nail art to create some fun and funky manicures. I really can't say enough about how great they are and how simple they are to use. Such a easy way to create a professional looking manicure!
Don't forget to check out Fake Tattoos
facebook page
to keep up to date with all the latest news!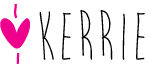 Thclusion of this graphic means that the product abve was sent to f

or review

. All opinions are honest and all information is correct at the time of writing