As you know I have been dabbling with the idea of doing more beauty and makeup reviews on here for a while. When I found out that a very local to me handmade brand called
English Rose Cosmetics
were looking for bloggers to try out a new Facial Wash product I applied. Karin who owns ERC is lovely and sent me the product I am going to show you today.
My tester bottle- the final product will come in a nice white bottle with pretty labels.
This facial wash is designed to help clean and cleanse your face and help reduce acne and spots. Annoyingly I seemed to have skipped the spotty teenage phase and got them in my 20's instead so am happy to try anything to get rid of them.
I have been using Neutogena's Visibly Clear Pink Grapefruit Facial Wash but found it a bit harsh especially around the crease of my nose and it was making the skin sensitive and red. Instead this product is made from tree bark from the Quillaja Tree and is free of allergens and is not animal tested.
Although the product is very liquid in the bottle the pump action creates a nice bubbly foam. I applied this product liberally in the shower while I was waiting for my conditioner to soak in a left it until it was time to wash out my hair.
The foam had a nice creamy texture when applied to the skin but didn't really seem to lather up very much once I started to massage into the face . Not that this was a problem. . I used 4-5 pumps of product on my face to get a good coverage and found the pump method nice and easy to use in the shower.
When I first opened my bottle I thought the scent was going to be a bit overpowering as it is Vanilla (which is also allergen free!) but the scent of the Quillaja is still quite evident, however I was really surprised that when it came to washing my face with it that the scent was neither strong or unpleasant and was mostly just the Vanilla notes coming through. Maybe that is because the foam isn't as concentrated as the liquid.
After washing off the wash and drying my face it felt soft and cleansed and I felt the skin had more elasticity to it. I am interested to see if there is any reduction in spots/redness as I used this product more (I currently have a four week supply).
Just so I can keep a track of if this product is working here is a very scary photo of my face after one wash (it is really too early to see if has worked yet). As you can see my problem areas are my chin, forehead and temples. It's not too bad at the moment but I still feel self conscious about leaving the house without foundation.
I will be giving you all another update on day seven- one week into using this facial wash. I am feeling really positive towards this product from my initial use so I will be interested to see my progress.
You can keep up to date from all the latest at English Rose Cosmetics on their
facebook page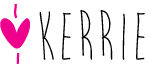 The inclusion of this graphic means that the product above was sent to me for review. All opinions are honest and all information is correct at the time of writing. The product above is a prototype product and the final product may differ.