THIS GIVEAWAY HAS NOW ENDED!
As you know I love to support small independent businesses when I can. Today I am hosting an amazing giveaway in which one person can win some fabulous handmade prizes by some amazing small companies. Not only do I get to reward my lovely readers but I get to give these brands some more exposure! It is a win win situation!
This giveaway is UK ONLY (sorry international fans it is the shipping laws!)
So what can you win? (I've put the links to all the facebook pages next to the prizes it would be fab if you could stop by and say Hi and let them know that you found out about them via my blog, plus there are loads of other awesome things that each company sells!)
Three nail Polishes donated by
The Nail Arcade
. Serum no 5 Happy Dance & Beach Cruisin' and Smitten Polish Cookies and Cream (These will be sent directly from The Nail Arcade to your address)
A Nail Art Kit donated by
WinterBerry Nail Art Kits
(This will be sent directly from WinterBerry Nail Art Kits to your address)
A Handmade necklace made by
Glitterbomb jewellery
Indie Nail Polishes in Discover Me Ramon and Some Kind Of Rubber by
Tara's Talons
£10 voucher code donated from
Sally Magpies
(I will email the winner the said code which can be then used at the online store)
Sunny's Cuticle Oil in Strawberry Buttercream from
365 Days of Color
Ice, Ice Baby and I Want Candy, Indie Nail Polishes donated by
Pocket Money Polishes
Handmade bracelet by
Raffles Bizarre
Handmade Polish and nail polish ring in Princess Drops donated by
Iconic Effect
Nail Art Bead/Glitter Mixes donated from
Brijit's Digits
Wow isn't that an amazing lot of prizes! Now for the rules, I know they are boring but please read them as I don't want to have to disqualify anyone!
This giveaway is to people living in the UK only and must be 16 or over. This giveaway will be open until the 12th of August 2013. All entries WILL be verified so don't say you have done something if you really haven't because it isn't fair on those who have and therefore your entry will be disqualified and a new winner picked. I will use a random number picker to choose the winner after the 12th and then email the winner. They will have 48 hours to reply or I will pick another winner. All prizes are brand new and not used and are bought with my own money or have been donated for the exact purpose of this giveaway. Prizes will be shipped first class at my earliest convenience and will be packaged in bubble wrap however I cannot be held responsible for any breakages or lost items (should that arise). I will keep a copy of your receipt as proof of postage. Some prizes will arrive separately and I cannot be held responsible for when they turn up. Any personal information such as an email address will only be used to contact the winner and will not be used for any other purpose by either myself or a third party. If you do not accept these terms then please do not enter.
This giveaway is not endorsed by any social media including Facebook or Blogger.
For a chance of winning simply fill in the Rafflecopter widget below! And good luck!
THIS GIVEAWAY HAS NOW ENDED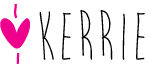 a Rafflecopter giveaway