The massive British Nail Bloggers Giveaway finished last Friday.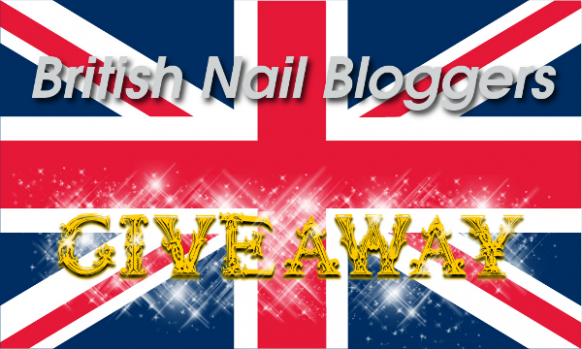 It ran for three weeks and attracted 65,815 entries. What an amazing competition to be a part of!
As it has now come to an end, those of us who sponsored it are pleased to be able to announce the winners of the $100 gift certificate and the three $50 gift certificates – all of which can be used at
any
online nail polish e-tailer of the winner's choice.
So, without further ado, congratulations go to the following winners:
1st prize – a $100 gift certificate – Lena Payne
2nd prize – a $50 gift certificate – Nina Wilson
2nd prize – a $50 gift certificate – Courtney Beck
2nd prize – a $50 gift certificate – Kris Wilson
Congratulations to the winners. To claim your prize, please email
crumpet@the-crumpet.com
, before the end of Wednesday 3rd July. Happy spending! I would love to know what you buy!
Thanks everyone for entering – I hope all you new readers enjoy reading my blog! Quickly I want to give a big shoutout to Debbie from The Crumpet for setting this up. Hopefully because this was so successful we will be doing something like this again soon! So keep your eyes peeled!