Today for my inspired by fashion nail art I drew inspiration from the talented Jean Paul Gaultier and a autumnal dress I found online.
For this manicure I used another new-to-me technique called the Brush Stroke manicure using the tutorial
here
. I really love how this turned out and it was oh-so easy to achieve- even if I did use a giant selection of polishes!
Told you (but it was very worth it!)
Basically this is super easy to do. Line up all your polishes with the lids unscrewed and paint a base of your lightest shade. Once it is dry comes the fun part, randomly pick a polish and remove most of the polish on the (inside) rim of the bottle so only a tiny bit is left on the brush. Your brush should be almost dry! Lightly paint random strokes on your nails letting each colour intersect each other. Keep doing this until your happy with the overall look!
This reminds me of fallen autumn leaves!
I can't wait to try this again with different colours!I think this sums up the dress perfectly!
You can check out the rest of the Digit-al Dozen's fashion inspired manicures below and I will be back tomorrow with another design!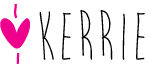 WEDNESDAY