Last week I asked if anyone if the British Nail Bloggers facebook group wanted to do a week of pink manicures to show oursupport for Breast Cancer Awareness month.
Sadly all of yesterday I was installing Windows 8.1 on my laptop so was unable to post but from tuesday to friday expect some pink manicures from me. (You may have seen this one before as it was used as a guest post a few months back!)
The base of this manicure is a Limited Edition Barry M polish from Superdrug, it is a a semi jelly/creme bubblegum pink polish that needs just two layers to become opaque. I then layered a coat of Color Club Diamond Drops. Diamond Drops is a holographic silver shard top coat. As always I have smoothed this out with some Seche Vite topcoat (some of those shards wanted to stick out a bit!)
I love how fun this is and those randomly cut shards are really fun and create a mirror-ball effect on the nail. You can check out the other British Bloggers pink manicures below! You can support Breast Cancer Awareness week
here
.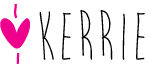 Breast Cancer Awareness Nail-Supporters
Monkey Nails
Emma's Little Corner
The Pink Princess
Life in Lacquer
Neon Sparkly Nails
PishPosh and Polish
No More Nail Polish Mum!
Nail Parade!