A week or so ago I was asked if I would like to review a product for Tattooed skin. I quickly jumped at the chance as this isn't something you see everyday. The product in question is Forever Ink Balm by Forever Ink. This skincare range is designed especially for those of us with tattoos.
Forever Ink Balm is designed by Louis Molloy (who is the tattooist who did David Beckham's among others!) so I was excited to learn more about it!
The product I received came in this smart cardboard box.
Taking care of your tattoos is very important to make sure it heals well and doesn't fade. In the past I have always been advised to use Vaseline on my tattoos but what I like about this product is the fact is actually contains special skin care ingredients and vitamins B& E as well as antibacterial properties. For me this gives me a better state of mind knowing that I am giving my skin all the things it needs in order to heal well.
What I like most about this product is the fact it is an actual cream and is therefore absorbed into the skin. It is easy to use just simply apply to your tattoo in a downwards motion. Simple! Forever Ink Balm also dries to a matte finish which isn't too noticeable and doesn't look nasty and greasy on the skin.
I don't have any new tattoos to try this on at the moment but I could tell straight away when it applied to the skin that it felt very moisturising and nourishing. I am planning to get a new tattoo soonish so I can't wait to try it out on that too!
What is also great about this product is the fact it can be used on senstive skin. It is also free from lanolin, parabens and alcohol meaning those with allergies should have no problem with this.
I can't stress enough how great this product is. It is such a simple idea to have a product specifically designed for the healing of your tattoos yet until now I had never heard of one! The best thing is that is product is actually really good value for money 30g is only £3.50
at Boots
or just over a
fiver on amazon
and when you consider how much you will pay for the tattoo itself and how how integral and important a really good skincare product can be I would say this is a no-brainer.
You can find out more about Forever Ink
here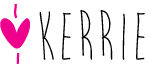 The inclusion of this graphic means that the product above was sent to me for review. All opinions are honest and all information is correct at the time of writing