You might not know this but Mr PishPosh and Polish is doing to application process to become a Pilot in the RAF. This means really changing his lifestyle and I have tried as much as I can to do the same. We both are trying to eat 1000 calories a day and radically move always from sugar and unnecessary carbs. With this I have taken it one step further, I have started to take some additional supplements, I take Iron and Vitamin C tablets. A few weeks back I was asked if I would like to try Silcea Direct's Hair Skin and Nail Sachets.
I received a box of 15, 15ml sachets. These are to be taken once a day between main meals. I take mine around two in the afternoon, after lunch and before teatime.
So what are they and what do they do? Taking supplements for nails, skin and hair arn't that hard to come by now, I have taken a course before but really didn't see the results. However recently my skin has been quite prone to spots (damn hormones!) and my nubbin nails could always do with growing and getting stronger so the timing for getting these seemed pretty good.
What interested me the most was the fact these contained Silica which I hadn't seen before. I was interested to see if this would make them more effective. I also liked the fact these came as a sachet rather than in tablet form which I think makes them more manageable on the go and when you are busy.
I actually found these very inoffensive to consume, these are Red Berry flavour and they really didn't taste too bad. Mr PishPosh and Polish has let me try one of his sports gels that he uses for the gym and honestly they are quite similar, this has the same gelly-creamy consistency although I found these a little more gritty (which I assume is the Silicea).
So what are my results? So far promising, my nails feel stronger and have been growing, my hair is normally quite thick but I have noticed it seems to have more shine to it, skin wise I haven't got any new nasties which is all a good sign! Of course I need to keep up the course to see the best results. I still have about half a box of sachets left and a course is suppose to last up to three months. But at the time of writing I am really pleased with these, I am interested to see the longer term effects of these are but I really would recommend these to any who may be new to taking Women's supplements!
You can buy these on
Healthy2u
and via
amazon
Do you take anything to help your nails, hair and skin?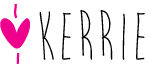 The inclusion of this graphic means that the product above was sent to me for review. All opinions are honest and all information is correct at the time of writing