Today I have my second review for
MyPure
(who as you might remember specialises in natural and organic beauty and cosmetics products). As you all know I am a big lipstick lover so I thought what better to review than a organic lipstick. This is one from the brand Alva who are a German company and quite big throughout Europe. I chose shade 4 called Hot Red as what is better than a simple and classic red lipstick?
Quick shot of the packaging, this lipstick comes in a traditional screw up black bullet. The lid fits nice and firmly.
Colour wise this looks like a traditional bright red lipstick. It looks matte the bullet which is a plus for me as I adore matte lipsticks but I don't think they tell you this on the site.
So what does it look like on?
Interestingly on the lips the lipstick is more of a pink toned red and is actually quite a unique shade in my (rather large) lipstick collection. It dried to a semi-matte satin finish which I really like. The lipstick applied easily to lip and for a matte lipstick I felt this was quite nourishing and not at all drying on the lips. I think this is down to all the oils in the lipstick ( Castor Oil, Apriocot Kernal OIl, Indian Pongamia Seed Oil, Vitamin E and Cocoa Butter- WOW!)
Like all matte lipsticks this does accentuate any dryness on the lips, so I would recommend using a lip scrub before applying to remove and dry or flaky skin.
The wear time on this lipstick was great I wore it for a whole day with an issue, I did have to reapply it once at lunchtine but that was more because my lips felt like they were flaking a little but even then the colour was still firmly on my lips and hadn't budged when I was eating. In all I really like this lipstick and know it will be getting alot of wear.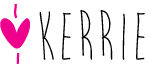 The inclusion of this graphic means that the product above was sent to me for review. All opinions are honest and all information is correct at the time of writing.