Today I am reviewing something really different for you, I was recently asked if I would like to try Trim Pins, which is a brand of cellulite reducing hosiery.
I know what you are thinking, I had never heard of such a thing too! I was really intrigued to give these a go!
I decided to go for the
120 denier version
as I knew I could actually wear these out and about in the slightly crisp early spring weather and still be toasty. They arrived in this very bright box. The tights themselves seemed of a very good quality and I wore them out to the cinema and then a meal in town (thanks Mr PishPosh and Polish by the way!) and there was no pulling or laddering which is really great!
The first thing I noticed was the tights were quite supportive but not uncomfortable. Of course this straight away makes you feel slimmer as it hold in all your wobbly bits!
The tights themselves actually contain caffine, retinol, vitamin e, ceramides, aloe vera and fatty acids. I was a little trepidatious thinking that the material of the tights would feel greasy or I would somehow I would be able to notice the infusion in the tights. However this was not the case at all and honestly they just felt like normal tights to me.
Image taken from the Trim Pins Website
I wore the tights for a whole day and while I didn't notice immediate effects (apart from the support which I have already mentioned) but I think it is too soon to tell, as do they say you should start noticing effects in the first three weeks. Saying this the testimonies given are really encouraging (see image above for an example) and the science behind the idea is really sound (and I ma the first one to laugh at crack-pot ideas!) I will continue my trials with them and report back my findings. I think this is a really clever concept and while this is not a substitue for exercise and healthy lifestyle it is a good supplement for it and if you do alot of walking around (like me) I think you would definitely get a benefit from these!
You can purchase Trim Pins
here
and also find them on
facebook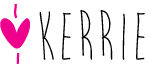 The inclusion of this graphic means that the product above was sent to me for review. All opinions are honest and all information is correct at the time of writing.