Even though I myself am no longer an indie polish maker I think it is important to support other UK based Indie Polish brands. It is easy to forget behind the brand is a real person- a person who puts alot of time and effort into producing a high quality products. This little series helps to put a face to the brand and get to know the brands a little better. I know Indie polish can be more expensive that mainstream polish so I think it is important to know why that is and so you know where you money is going, in return hopefully you will be more likely to support the handmade brand in question.
Enjoy!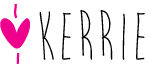 1. Who are you, what is your brand and where can we find you?
Hi, I'm Julieann and my brand is Freckles Polish. You can find me in the following places:
Facebook:
www.facebook.com/frecklespolish
Etsy:
www.etsy.com/shop/frecklespolish
Twitter: @missjules87
Instagram: @welshforhill
2. Why is your brand named what it is?
It took me a while to think of something to call my brand, I wanted something that was personal to me but also sounded good. I ended up with Freckles Polish as I am basically one big freckle, especially in the summer! I'm pale skinned and when the sun comes out people will say 'oh you look brown' then they realise my face is just covered in freckles!
3. What made you start making polishes?
I've always loved polish since I was young, I remember having a vanity case full of them when I about 8 or 9 but it wasn't till a few years ago that I found out about indie polish. I was hooked immediately. My first indie purchase was from A England (although not handmade I still class them as indie) and then I went further afield and ordered KBShimmer from Harlow & Co. I thought they were absolutely amazing (and still do!) and I kept thinking of all the different polishes I wanted. That's when I started to research how to make polish, I wanted to create the polishes that I kept dreaming up. There's a lot of information out there to trawl through and it was hard at first putting all this information together to make some sort of sense, but I got there in the end. It was never my intention to sell the polish I was going to make, I just wanted to make pretty things for myself, however I started posting pictures of what I'd made in a nail group on Facebook and the response I got was amazing and people really liked what I'd made. This was the push I needed to think about setting up my own little business.
4. What inspires your polishes?
So many different things inspire me but mainly my mind just goes into overdrive with different glitter and colour combinations or fun names for polishes. I do a lot of long distance driving for my job and I'll be sat in traffic thinking about polish, I have a notebook in my bag to write down the ideas I come up with so I don't forget (don't worry I don't try and write them down while I'm driving!).
My first collection was inspired by Bridget Jones, I love the books and the films and I think its really fun to make a collection that is inspired by something I love.
When creating my Sprung Collection I made polishes that I thought would be perfect for the spring and then thought of things I loved doing in spring past or present. For example I have a polish named Easter Bonnet Competition because I have such fond memories as a child of making my bonnet with my mum and then showing it off at the school competition.
Easter Bonnet Competition
Swatched by
Anna from Anna Bean's Nails

5. What was the first polish you made and why?
The first polish I made was Wanton Sex Goddess, it's my perfect purple, a Cadbury purple colour with a pinky shimmer in it. I was so impressed with my first ever polish I knew it had to go in a collection and so it became part of The Bridget Jones Collection. Purple is my favourite colour so I was always going to make a lot of purple polish.
Wanton Sex Goddess
6. What is your favourite polish and is it the same as your most popular polish?
It's very hard to choose my favourite, I do love Wanton Sex Goddess just because it was my first. But I also really love French Martini and Raspberry Daiquiri which are both part of my Happy Hour Holos Collection, these two polishes are my best sellers and I've had lots of lovely feedback about the whole collection. I'm very proud of my holographic polishes, I use a cosmetic holographic pigment to create a linear holographic effect, which is a safe alternative to Spectraflair.
French Martini
Swatched by Anna from Anna Bean's Nails
Raspberry Daiquiri
7. What is coming next from your brand? Can you give us a sneak peek?
There's still lots to come from Freckles Polish, I have a new collection which is nearly ready to release, it's a late summer collection. Here's a sneak peek of one of the polishes from that collection:
Beyond that I've been working on some other collections, including Halloween, Autumn and even Christmas! I know I'm sorry for mentioning the C word already
8. Do you sell anything other than polish on your shop?
I do. I sell polish making kits where you can choose what glitter and pigments you would like so you can have a go at making your own polish without having to do all the hard research work. I've also recently released some jewellery which is made with Freckles Polish, you can choose from rings, earrings, a necklace, a brooch or hair clips and you can get them to match your favourite Freckles Polish.
Nail Polish Kit
Nail Polish Jewellery
9. What makes your polish different from all the other indie polishes?
Well as I mentioned earlier my holographic polishes are made with a cosmetic pigment which is an alternative to spectraflair, some other UK indies also use this alternative too but most of the linear holographic polishes you see contain spectraflair.
I hope my polishes are different from other indies that you see, I create glitter mixes myself and if I do use a premade glitter mix I always add other glitters to it to make it my own. I try to create fun and individual colour combinations that you wouldn't be able to by elsewhere.
10. Are there any other indie makers that inspire you?
I fell in love with KBShimmer very early on, I just love their crellies! When I started making polishes I knew I wanted to create my own crellies and hoped that they would be just as beautiful! But that's just a finish of a polish, in terms of inspiration when creating new polishes I try not to look at what other indies are releasing as I don't want to subconsciously recreate a very similar polish to something I've seen and loved. It's only once I've created what I wanted that I have a look about to avoid duping anyone.
11. Which indie polish by another brand did you wish you had created yourself?

Honestly, none. There are so many beautiful polishes out there and tons of very talented creators and they deserve the credit for creating something amazing. I'm so proud of the polishes I've created myself and want people to love them as much as I do.
12. Do you take custom orders?
I do indeed, you can contact my via Facebook or Etsy to request a custom order. I've created quite a lot of customs, most recently I've created a number of polishes for a wedding, you could get polish as your favours! I've also created a couple of polishes to celebrate the birth of baby girl!
13. Have you got a picture of a polish that never made it to your shop and why it didn't make the final cut.
When something doesn't make it into a collection it's not because I don't like it, sometimes it just doesn't fit with a theme so I offer these polishes for sale as One Hit Wonders. Each polish will be named after a one hit wonder song.
Here's one of my One Hit Wonders
Well that's the end of that, thank you all for sticking with me and listen to be blab on. Make sure you check out my pages to keep up to date with what's happening at Freckles Polish. Thank you to the people who have supported me by buying my polishes so far and hello to new faces.
Thanks again
Julieann x