The Digit-al Dozen theme this month is Countries and Cultures, for my first manicure I am strating very close to home with a English Woodland theme using some
nail art decals from The Born Pretty Store.
I received
these
cute decals to review ( Called Nail Art Water Decals Dreamlike Animal Pattern Item code:#17786) you get one sheet with an array of different designs. I noticed straight away that some of the longer designs like the rabbit for example were going to be too big to fit fully on my nail, although with nails as short as mine this is pretty inevitable.
But arn't they so cute?! That deer is adorable!
These are super easy to use, you just cut around the design you want and then dip it into water until the decal separates from the backing. Carefully move the decal to the right position on your nail. Once dry be sure to use some topcoat to make sure it is sealed onto the nail! You get a full set on instructions on the back of the packet too!
So to create my 'woodland' nails I started with two coats of Barry M Matt White and the lightly sponged on Barry M Gelly Key Lime to create a 'moss' type effect. I then applied my decals. Easy! This manicure is finished with Seche Vite topcoat.
These decals sit very flat on the nail and with topcoat have a good staying power! Like all decals they are semi-sheer so I would advise a light coloured nail polish underneath!
Remember you can get all your
nail art
products as Born Pretty- they stock so much! If you are planning to order form Born Pretty don't forget you can 10% off your order with the code "BA5X31" which is also on my blog sidebar!
You can check out the rest of the Dozen's nail art below!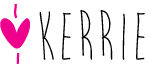 The inclusion of this graphic means that the product above was sent to me for review. All opinions are honest and all information is correct at the time of writing.