The next challenge in the Colour Me Crazy Challenge hosted by
The British Nail Bloggers
is 'Green'. I was pretty excited about this one as I love green polish! Anyway I was luckily to be involved in a summer swap and today I found I had received Zoya Tilda. Maybe it was fate or the polish gods needed me to use this polish but I couldn't say no!
So I started this manicure with two coats of Zoya Tilda, I am not sure if I was impatient to get this on my nails but I found this polish did drag slightly so I had to apply with a little extra care. However it was so worth it, Tilda is a pure green creme delight on the nails, verging towards a spring green. How I love it!
I then decided to use my teeny tiny star studs from
The Born Pretty Store
who sell loads of different
nail art
bits.
These stars (called 200Pcs 3mm Mini Colorful Five-pointed Star Metallic Stud Rhinestone UV Gel Nail Art Decoration on the website, item number #10755 which you can get directly h
ere
)come in a range of colours, I chose purple for my review.
Look how cute they are! You get a small baggie with LOADS of stars in it, trust me there is enough in here to do lots of full manicures. I simply applied mine to my nails while the topcoat was still tacky. I then sealed them down with a second layer of topcoat (for my photos I used HK Girl Topcoat). Simple! With topcoat these little stars lasted ages, they are slightly rounded so the tiny edges don't sit up from the nail bed and snag on things which is fantastic.
I love how the purple pops against the green in this manicure! It just screams summer!
Remember you can get all your
nail art
products as Born Pretty- they stock so much! If you are planning to order form Born Pretty don't forget you can 10% off your order with the code
"
BA5X31
" which is also on my blog sidebar.
You can check out the rest of The British Nail Bloggers green manicures by clicking the links below!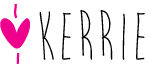 The inclusion of this graphic means that the product above was sent to me for review. All opinions are honest and all information is correct at the time of writing.