A week or so back I
introduced you to a hand-drawn nail decals brand called Nail Doodles,
finally I can share with you the
second manicure
I created with the doodles I was sent to review!
These uber cute doodles are from the
Sweetheart collection version one
there are so many amazing little sweet and candy designs but today I have focused on the lollypops! That blue one reminds me of the lollypop in 'The Very Hungry Caterpillar' book.
The base of this manicure is Zoya Marley, a lilac creme polish. I then applied my nail doodles to my nails much in teh same way you would a temporary tattoo.
This is just summer personified! I adore this manicure too much! It is sweet and a little bit cheeky! As I have said before In all I am SO impressed by these decals and knowing they are hand-drawn is even more fabulous. You can buy these from
Nail Doodles on Etsy
.
You can see what the rest of the Dozen have done as part of the Summer Challenge below!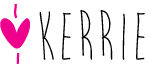 The inclusion of this graphic means that the product above was sent to me for review. All opinions are honest and all information is correct at the time of writing.