Today I am reviewing another product by sold by
MyPure
who specalises in natural and organic beauty and skincare products.
Madara's Blackberry and White Clay Clarifying Face Soap (which is available
here),
arrived packaged in a cute matte cardboard box. My first impressions of this product very very high, I am a sucker for cute packaging. The box is origami style and reveals a message of love:
So the soap itself is a 70g bar. It is lilac in colour and feels almost waxy to the touch (not clay-like like I expected). It has a subtle blackberry scent which isn't too strong but is quite refreshing. It is made of plant based materials and also contains wheat germ oil which gives the soap a nice texture.
I have used this bar twice a day when I wash my face for the last month. The first thing to note is that it doesn't sud up like a normal bar of soap but if you have used solid cleanser bars before this isn't a surprise. You really need to work the bar to get it to sud up. I normally let the soap sit on my face for a moment or so before washing it off, but because of how gentle the formula is I haven't had any issues with it sitting on my sensitive skin (like I do with other brands).
When I washed the soap off my skin felt soft and squeaky clean without stripping all the moisture from my pores. You will see later that I have been using other products from MyPure in conjunction with this soap, but I think this is a great part of good skincare routine and will certainly continue to use and also repurchase.
Like most bars of soap this bar (it is 70 grams) will give you quite a lot of uses. I would go as far to say, more than a bottled cleanser would. The scent along with the formula of the soap makes you skin feel really fresh.
I think this soap (along with the lovely packaging) would make a fab stocking filler for Christmas! be sure to check out the other amazing products on the MyPure website!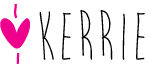 The product above was sent to me for review. All opinions are honest and all information is correct at the time of writing. For more information please refer to my disclosure and PR policy.